-Doug Green, publisher, The Mirror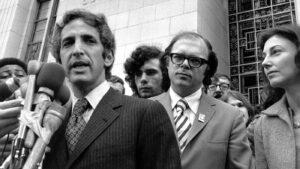 Daniel Ellsberg has died; he was 92 years old. He suffered from pancreatic cancer.
A graduate of Harvard, he volunteered to go to Vietnam as a marine, a decision that made him determined to do everything he could to stop the war.
His notoriety came from him helping to write – and then releasing in 1971 – The Pentagon Papers, a monolithic 7,000-word, top secret document, which detailed two decades of lies about the war in Vietnam.
The papers were released to the New York times and ultimately led to the impeachment of Richard Nixon.
The "Plumbers", set up in the basement at Watergate, was done so to discredit Ellsberg – their primary goal.
The White House established this plan to destroy him; however, through their illegal activities and practices Ellsberg was found not guilty of treason. At one stage he was facing prison time of 115 years.
In 2003 he wrote a book called Secrets, about his foreign policy career and the FBI undertook a nationwide search for him to no avail. At the same time, he continued to distribute copies of The Pentagon Papers.
Funnily enough, Secrets came out in the same year that the false war on Iraq was declared.
A documentary about Daniel Ellsberg's life, 'The Most Dangerous Man in America' was released in 2010, nominated for an Academy Award. It is hard to find these days to watch.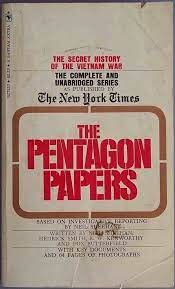 To the end he was supporting those against nuclear weapons and of Taiwan.
He was a long-time friend of Noam Chomsky.
He lived by his convictions…the type of person we need more of in the world today.