Marty McFly needs to travel to 2050 and report back and tell us how the Aukus submarine deal is going. And let us know exactly how much money we needed to spend to get the deal done.
Past prime ministers, Paul Keating and Malcolm Turnbull have come out in the last day to express their doubts about the deal and the benefits it will provide to the defence of Australia. No doubt, there will be more doubts in the future…30 years of development and completion of the submarines gives lots of time for lots of feedback!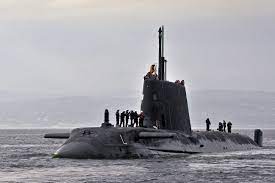 This is such a huge issue and $368bn over 30 years is a hell of a lot of money to spend on a few nuclear submarines. Why wasn't the re-jigged French offer considered more seriously, seeing it would have been completed a lot earlier in 2034?
Industries involved in the submarines manufacture need, right now, to step up and start finding the 20,000 required staff – for South Australia and West Australia – and start training them for the intricate skillset required to build eight nuclear-powered submarines in Adelaide. And when they are built, where do all of the trained people go to? Where is their next job in Australia or will they be forced to go overseas to look for a new career?
And what about the nuclear waste…where will it be stored?
And let's not forget about China, the driver for this deal going ahead. They are not going to invade Australia. So the submarines will be patrolling the waters, keeping an eye out for the 'wolf warrior".
This issue will preoccupy the Australian people for a long time, time for disgruntled people to keep raising their concerns and for future governments to rethink the whole issue.
-Doug Green, Publisher